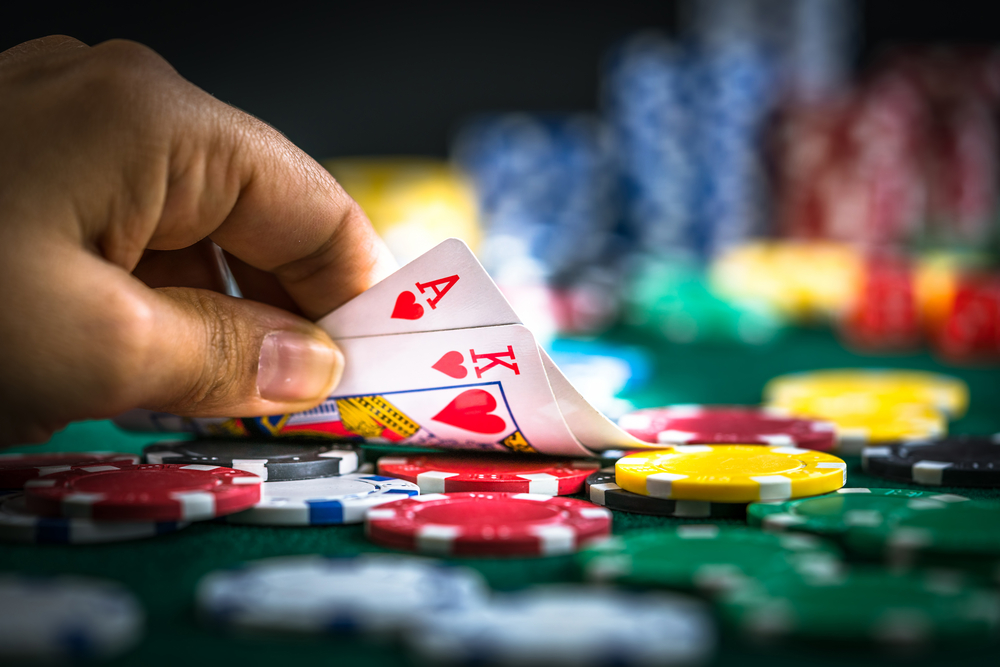 Live casino blackjack is fast becoming the preferred way to 'hit the casino'. The opportunity to sit in the armchair, log on and start playing, either by oneself or with friends and family, in a relaxed setting, means that there are now a plethora of casinos offering a mix of automated and live dealer Blackjack options. However, it's not just a simple case of signing up and punching in credit card numbers. There are a number of fundamental, and less thought of considerations, that anyone needs to know and remember in order to play Blackjack safely and fairly.
Firstly, make sure the casino is reputable and genuine. There are a number of accrediting bodies out there, namely gaming commissions from trustworthy countries, that will add their seal of approval when they feel that a casino meets legal and best practice guidelines. Many less reputable casinos will claim to be accredited, yet a quick check of their credentials will confirm that the accrediting body is either fake, disreputable itself, or has in fact not given its approval at all. So, before heading in and hitting the table, check that the casino knows what it's doing.
Secondly, check that a casino offers stake and skill level options that ensure the game will be enjoyable. The Blackjack rules for these games will be the same, but there's no bigger disappointment than installing the software, logging in, sitting down at the table and finding out it's a high stakes game. Many casinos with live dealer blackjack offer higher stakes games only for this option, and if you don't feel ready to commit to such large stakes, it's going to be no fun playing, especially on a losing streak.
It's also important to remember that live casino blackjack is still subject to the same rules and courtesies as the real thing. Although it may be largely anonymous, the other players are real people playing with real money. Blackjack rules are fairly straightforward, and hard to get wrong, but idling time away whilst deciding whether to hit or stand can cause frustration, slow down the game and dampen the experience for all. So, remember, if there's a last minute job to be done, or the coffee pot is brewing, get everything squared away before sitting down, so that the experience is fun for all.
The topic of live dealer Blackjack is also worth looking at. For many people this presents a way to largely mitigate any worries about automated software, or 'rigged' games. Whilst it is almost always the case that casino software is randomised, and not staged, there have been cases where less than reputable online casinos have run unfair games and players have lost money as a result. Worse still, as they're not playing by the rules, it's a battle to get back lost funds. When sat at a virtual table with a real, live dealer, one can be assured that the cards that come out are real, bona fide and drawn at random, and that the dealer really is doing their job honestly, just like any dealer in a real life casino. Furthermore, any reputable video Blackjack dealer will be more than happy to prove that they're drawing cards in real time; just asking them to say your name out loud is a perfect and easy way to play without fear of a rigged table.
Lastly, just bear in mind that, whilst it's not a physical casino, it is still real. Deposit £50 and burn through it, and it will indeed be deducted from your card. It's easy, with the absence of casino staff, to get wrapped up in a game that starts off fun, but then turns into a case of bad judgement and sees players dropping hundreds or thousands of pounds over one sitting. Reputable casinos will have a deposit limit, either forcibly in place or available optionally. You may not think you're going to need it later on, but don't be afraid when logging in to make a quick trip to the cashier and set a limit for the day.
But with all these considerations, there is also one that has been missed out and is probably the most important. Have fun! It might not be the real thing, but that can be an advantage. In a video Blackjack setting, take your time, play with low stakes and enjoy the ability to walk away with your winnings, and you'll see why, for some, online Blackjack is better than the real thing.